Want to maximize the profit from the sale of your home? Upgrading Don'ts and Alternatives
Whatnot to do:
Converting a Bedroom into aSpecialty Room– Havinga room with a specificpurpose (IE: craft, sewing, music, hobby room) is greatfor your lifestyle,but may not fit the needs ofothers. Removing acloset to create more space for your extra bolt of fabric or violin could effect the value of your home now that it has one less bedroom.
Alternative – Once you are ready to sell, convert your specialty room back to a bedroom. The specialty room will appeal to a small segment of buyers, but theadded bedroom will appeal to many, many more.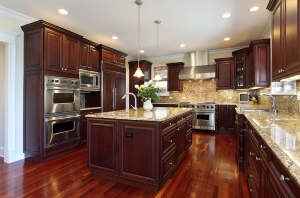 Major KitchenRemodel – Kitchenswith 42″ cabinets and the newest styles of appliances are desirable by prospective home buyers in Florida andelsewhere. However, you less likely to see a full return on your investment with complete kitchen remodels that have top of the line upgrades. As the cost of a kitchen remodel canvary greatly, those higher cost projects may result in a beautifulfinished product, however experience has shown the increase in home value is rarely high enough to cover the expense of the project.
Alternative –If your kitchen is noticeably outdated or in need of repair, then somework will be required to make the home appealing to prospective buyers and attract higher offers. Replacingcabinet hardware, lighting fixtures, faucets or the back splash can have a dramaticeffect with less time and money spent. Replacing Formica or damagedcounter tops with granite or quartz will have apositive effect without breaking the bank.
Swimming Pools –Here in SW Florida a swimming pool is a great compliment to any home, andmany homes here have a pool for year-round enjoyment. However,you should consider installing a pool solely for your your enjoymentand NOT to improve the salability of your home. The cost of a basic pool, pool deck,and pool cage start around $35,000, and increase significantly fromthere, depending on the options. It's easy to spend $50 – $60,000. However, an appraiser will only add around $20,000in value for a home having a poolover the same home without regardless of how much you have invested in the project.
Alternative –If you have an older pool, and if the pool surface is starting to wear out; resurfacing the pool may be a good idea. Prospective buyers know that it will need to be doneand it will impact the price of any offer they submit. Also, making your back yard look more inviting and appropriate for entertaining with a patio or creativelandscaping will help increase the desirability of your home at a reasonable cost.
High End Upgrades– With any home improvementproject, you can literally spend as much money you want, as there arealways higher end and more expensive options available. The truthis, most people won't even notice or care that you spent aridiculous amount of money on a specific upgrade. Even if pointed it out to them, they will not increase their offer price to account for the extra expense of these items.
Alternative –Purchase attractive, yetmoderately priced items for your upgrades, (e.g.: appliances, fixtures,etc.) You will get the best bang for your buck!
Too Much Carpet –Here in Florida, and I'msure many other parts of the country aswell, having carpet in the mainliving areas is much less desirable today thanyears ago. Most prospective buyers today prefer hard surface floorcovering (tile, wood,laminate, etc.) in the mainliving areas of the house. If it can be avoided, don'tcover up a hard surface with newcarpet.
Alternative –If the floor covering is in bad shape and is in need of replacement,carpet in the bedrooms are acceptable, but also get quotes for hard surface in themain living areas. If choosing tile, go for a large size but inexpensive tile(tile prices per sqft vary greatly). Also, installing tile on the diagonal will increase desirability. Once installed, no one will beable to tell that you only spent $1.50/sqft vs $5.00/sqft (materialsonly). If choosing a laminate, go for a medium grade product; thecheap stuff looks really cheap once installed. Also,because laminate is easier to install (vs tile), many people try to do itthemselves. BEWARE, If you don't know how to undercut a jamb or handle thebaseboards properly, please pay someone to install it for you. DYI laminate flooring often looks bad and your investment may not only be a waste, you can potentially decrease the desirability and value of your home.
Otherimprovements that can pay off
Landscaping – Forego high dollar items, choosing moderate landscaping including fresh mulch, cangive your home the fresh clean curb appeal that attract buyers.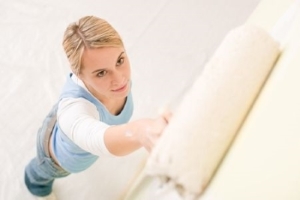 Fresh Paint –A fresh coat of paint goes a long way to reducing the objections fromprospective buyers. Go with neutral colors but stay away from plainand boring white. If your home has very specific colors (those chosen to accentuate your living room furniture or your bedding), consider opting for a neutral palate. Allow the buyer to envision their furniture in the home, not yours.
Deeper Cleaning– Having a cleaning service perform a thorough cleaning of your home, often costs less that a few hundred dollars, but can have a substantial impact on how buyers seeyour home. Removing cobwebs from the corners and dust build up from the ceiling fan blades make a big difference. Everything looks better when clean and will give theimpression that your home has been well kept and cared for. Theperception is if what I can see is well kept and properly maintained, then what I can'tsee must be well kept as well and property maintained as well.