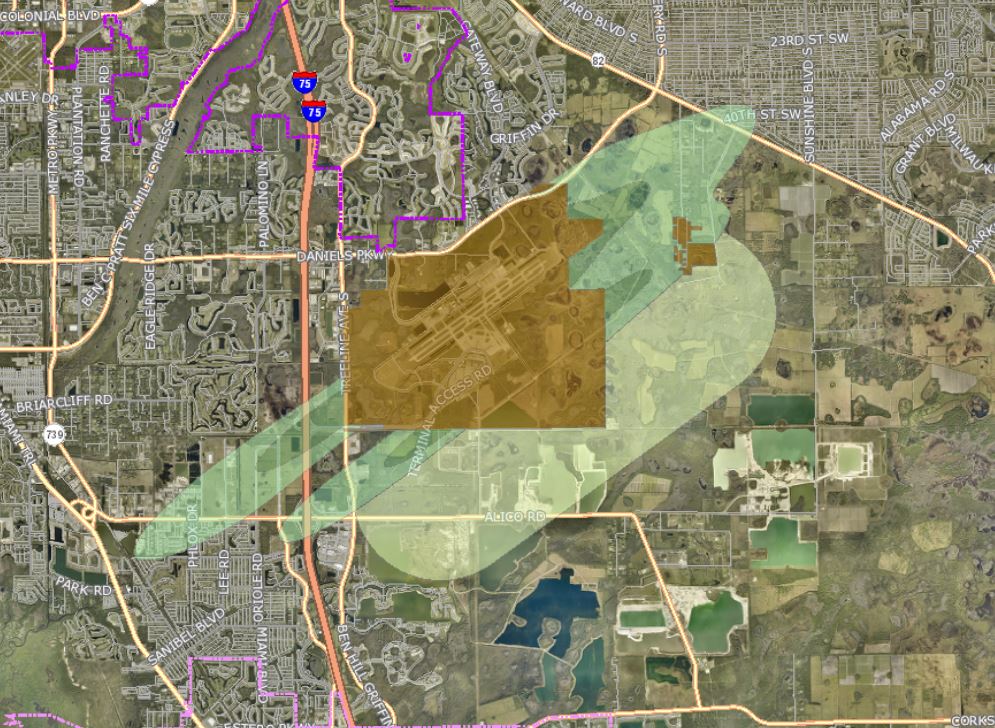 (updated 07/2017)
RSW Airport Noise Zones

As blessed as we are to have a great international airport locally such as the SW Florida International Airport, there are some areas that are more prone to airplane noise related to the taking off and landing of planes at RSW. Air traffic takes off and lands in a southwest to a northeast pattern. Communities just north or northwest of the airport typically don't have much of a problem with sound because incoming and outbound air traffic is typically too high or too far to be a problem for most. Most take-off and landing of aircraft travel SW to NE.
For the most part, proactive planning has prevented a lot of problem areas here in Fort Myers, some still remain. Our recommendation is that due to the difference in what people are used to and their own individual sensitivity to noise, one should proactively drive-by prospective neighborhoods to make sure they are comfortable with any possible airport noise.
The above graphic shows the approximate flight paths of air traffic for the SW Florida International Airport (provided by the Lee County Property Appriaser).
Feel free to contact us for more information.
Search homes for sale in the desirable community of Gateway.